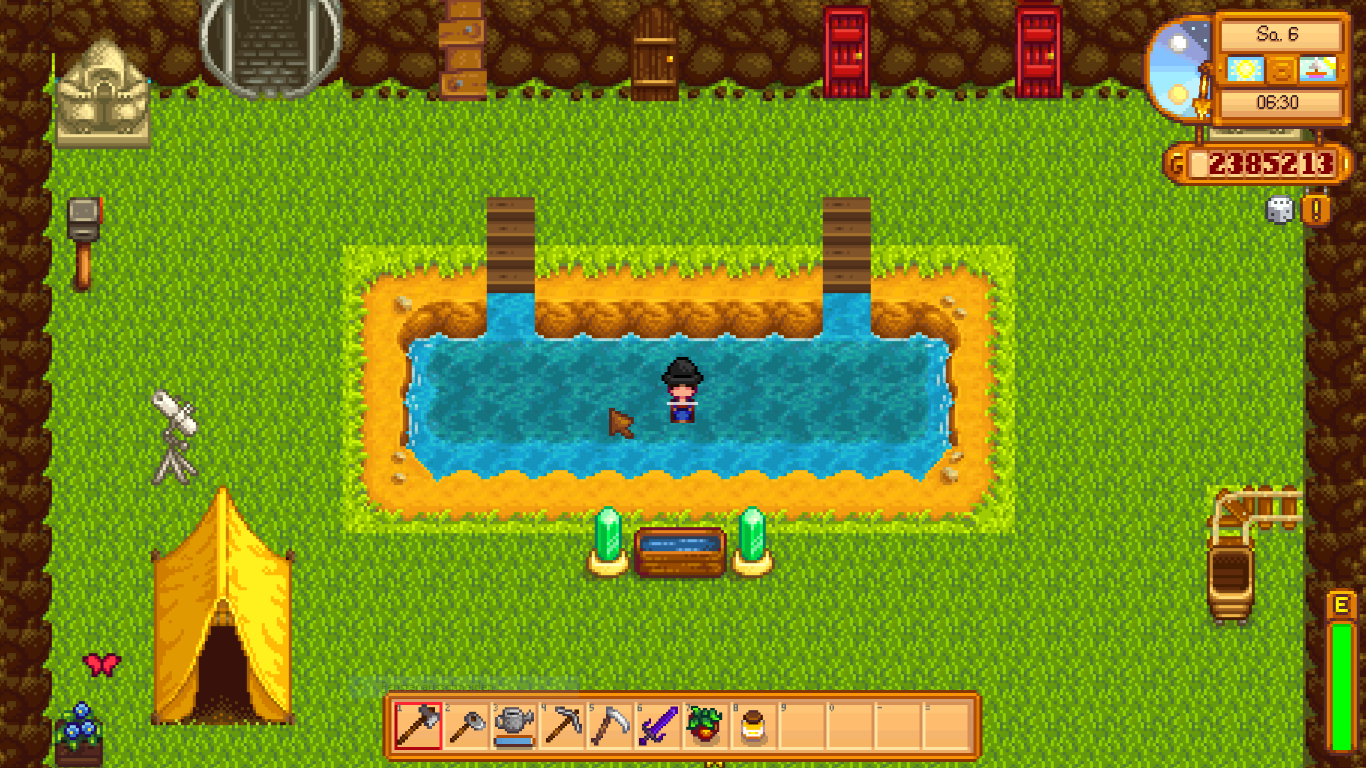 Stardew Valley Mods
Added the first 2 Mods, more to come eventually, you can help me by spreading the word if you like the mods, I will try my best to improve by every mod I make!
Maybe I'll start modding other games too, but I don't know yet, because learning to mod a game takes a lot of time, and sometimes I can't find this time, but some mods will come surely, if you have a good idea (nothing to hard, just started modding :) ), be sure to let me know, maybe I can do something for you!
Don't forget to have fun!
Die ersten 2 Mods hinzugefügt, es kommen wahrscheinlich noch mehr in der nächsten Zeit, du kannst mir helfen, wenn du die Mods auch deinen Freunden zeigst. Ich versuche, die Mods immer besser zu machen, damit du die best möglichen Mods bekommst!
Eventuell kommen demnächst Mods zu anderen Spielen, das ist aber noch ungewiss, das lernen des Moddens ist kompliziert und beansprucht viel Zeit. Manchmal kann ich diese Zeit nicht aufwenden, wegen dem Alltagsstress, aber ich versuche mein Bestes! Wenn du einen Vorschlag für eine einfache Mod hast (nichts zu kompliziertes, hab erst angefangen :) ), dann lass doch gerne hören, ich schau, was sich machen lässt.
Trotzdem viel Spaß und viel Vergnügen!
Files
RoundChickensMod.zip
12 kB
Nov 04, 2018