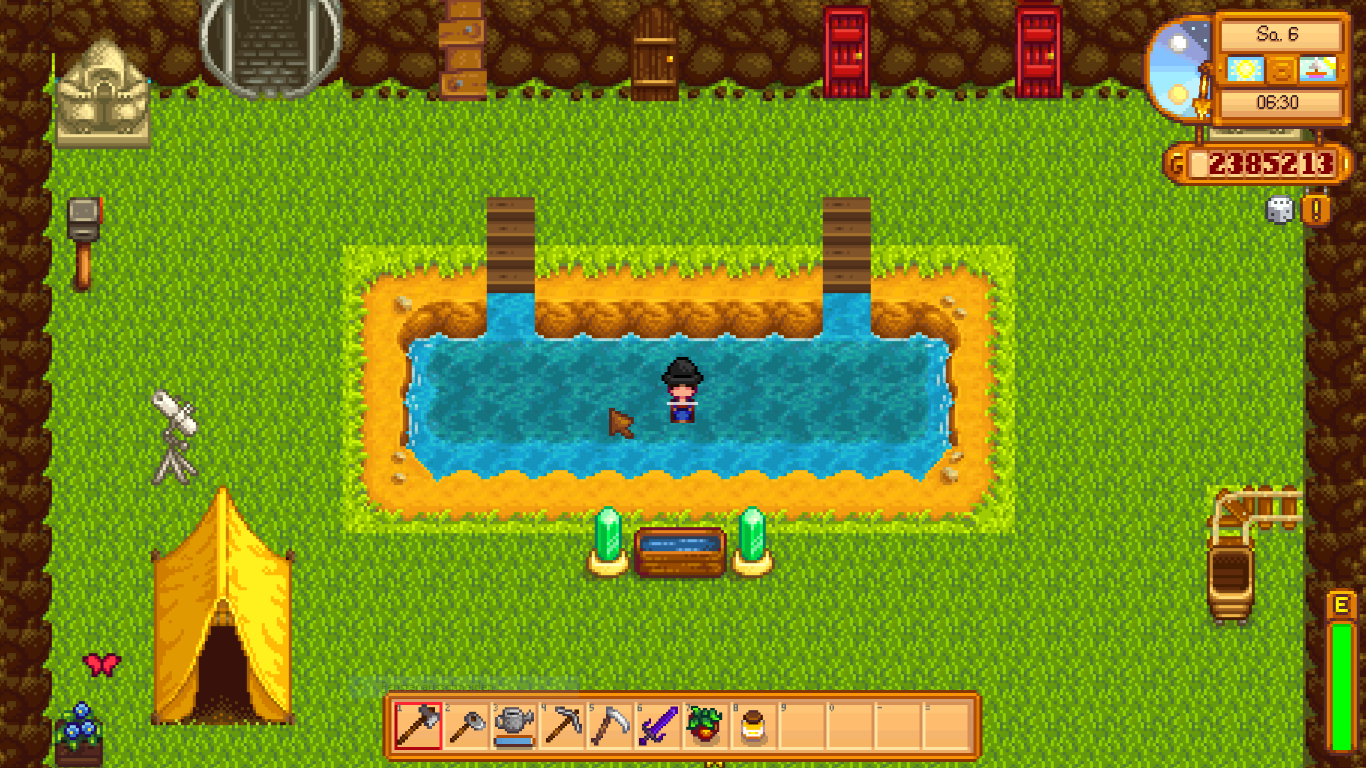 Stardew Valley Mods
Here are all the mods for Stardew Valley that I've created, you can also download them via NexusMods.
I hope you like them!
P.S. For installing the mods, simply unzip them and place them into your Stardew Valley\Mods folder. Please notice, that the SMAPI(above Version 2.0) is needed for it to work, as well as the Content Patcher Mod. The Content Patcher mod is needed for the game to load the cusom Maps and assets. As far as it's known, these mods also work on Linux and Mac. But they work best with PC.
Hier sind alle meine Stardew Valley Mods die ich auch auf NexusMods habe.
Ich hoffe, sie gefallen euch!
P.S. Zum installieren einfach zuerst SMAPI(mindestens Version 2.0) herunterladen und installieren, die Mod in den Mod-Ordner enpacken und noch bitte zusätzlich diese Mod herunterladen: Content Patcher die brauchen die Mods um die neuen/veränderten Daten ins Spiel einzuspeisen. Funktionieren wahrscheinlich auf Linux und auf dem Mac aber sicher auf dem PC.
Download
Click download now to get access to the following files:
RoundChickensMod.zip
12 kB